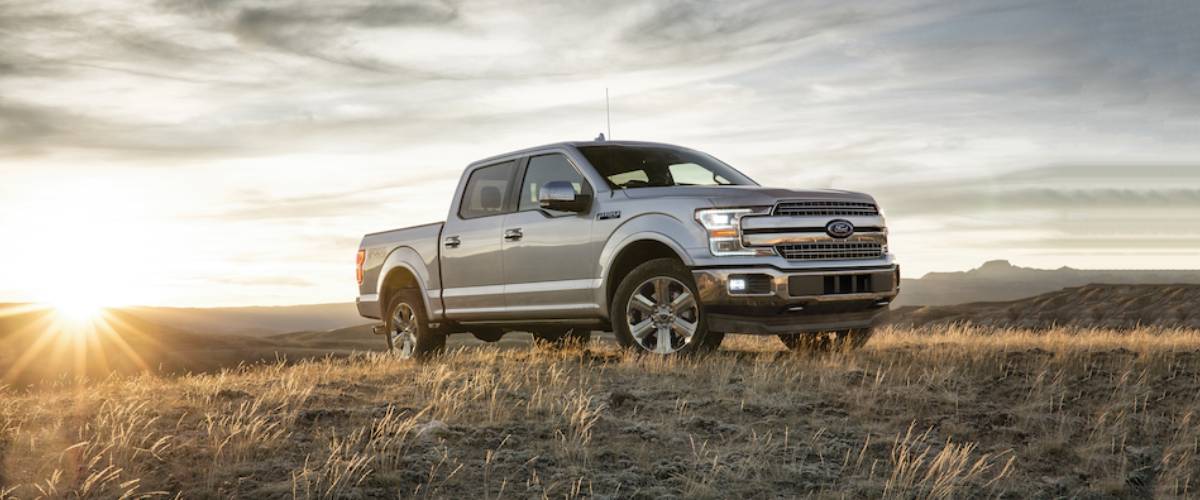 Ford F-150
Frequently Asked Questions
Ford F-150: Frequently Asked Questions in Twin Falls, ID
It's always smart to ask questions when you're on the verge of a significant investment. Whether it's a house or a new truck, like the Ford F-150, you should take time to research and learn the advantages of this investment. At Middlekauff Ford, loyally serving Rupert, ID, we pull out all the stops for channeling the right information to Ford shoppers. With the Ford F-150 being such a high-demand Ford truck for sale in Twin Falls, we're happy to answer any questions that you may have about this well-known vehicle.
After seeing all the F-150 models in our new Ford inventory, you can start finding the answers to detailed questions related to towing capability, engine performance, and so on. To accelerate your Ford F-150 research, the staff at Middlekauff Ford assembled a list of Ford F-150 FAQs to highlight popular questions.
Common Questions About the Ford F-150 - On Sale Near Jerome, ID
An excellent place to kick off your Ford F-150 research is through our model-specific information page. The layout will shed light on the full-sized truck's features and help you note the perks of buying or leasing the Ford F-150 in Twin Falls - less than 30 minutes west of Buhl, ID. To complement our Ford F-150 research hub are the answers to the following: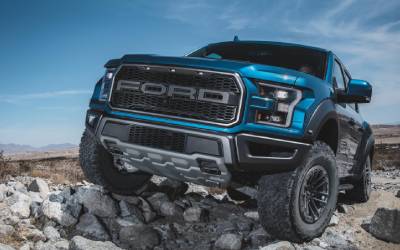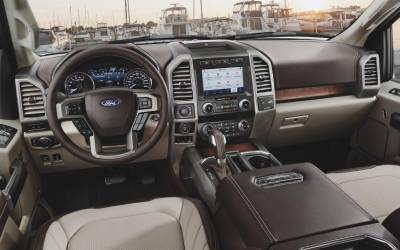 How much can a Ford F-150 tow? The new Ford F-150 reaches varying towing capacities depending on the selected engine. If you want maximum Ford F-150 hauling, expect a full-sized Ford truck that tows 13,200 pounds.

 

How much does the Ford F-150 weigh? The weight of your Ford F-150 will depend on the configurations of your full-sized truck, such as engine type and cab size. The range of curb weight for the Ford F-150 falls anywhere between 4,069 and 5,697 pounds.

  

What is EcoBoost and how does it apply to the Ford F-150? The EcoBoost® is a Ford-engineered engine lineup that furthers performance in its cars, SUVs, and trucks. These engines are turbocharged and focused on efficiency and direct fuel injection.

  

What kind of oil does the Ford F-150 use? The recommendation for the Ford F-150 is to use Standard American Engine (SAE) 5W-20 motor oil. This oil encourages better performance and longevity for your truck. You can schedule all your Ford F-150 oil changes at our certified service department in Twin Falls, ID.
Where is the jack and service kit in a Ford F-150? Usually, the jack and service kit would be in the trunk of a car or SUV. However, a truck is different, given its attached cargo bed. In the new Ford F-150, you'll find the jack located in a separate compartment area under the second row of seats.




Where is the oil pump located on the Ford F-150?

If you're looking for the location of the oil pump on your Ford F-150, you'll find it near the crankshaft on the front end of your truck. If you'd like us to show you, bring your Ford F-150 to Middlekauff Ford, and one of our factory-trained technicians will walk you through how to find it.

 

Why is the Ford F-150 such a popular truck? The Ford F-150 has been in the automotive market for well over 50 years since its initial release in 1948. With its undeniable capability, reliability, and innovation, it's quickly become one of the most best-selling trucks in the United States. When an Indiana driver needs a truck, a strong contender is typically the Ford F-150.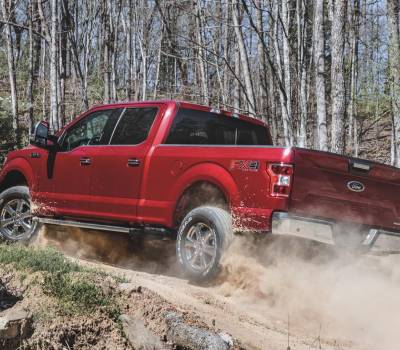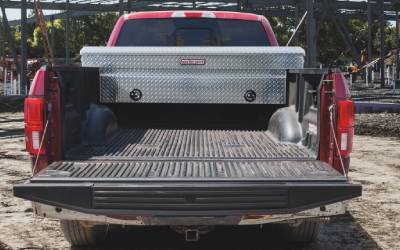 Buy or Lease Your New Ford F-150 at Your Twin Falls Ford Dealer Today
With the help of these frequently asked questions and other online resources, the team at Middlekauff Ford wants to prepare you for your test drive at our Twin Falls showroom. When you make the 45-minute trip from Burley, ID, you'll get to explore the Ford F-150 up close and take it for a road test along Blue Lakes Boulevard in Twin Falls, ID. If you need directions or have a question before your visit, you can always contact us online or by phone.
If you have a feeling that the Ford F-150 is the full-sized truck for you, don't postpone a visit to Middlekauff Ford. Schedule a test drive today.