Coming Soon

The All-New Ford Bronco

at Middlekauff Ford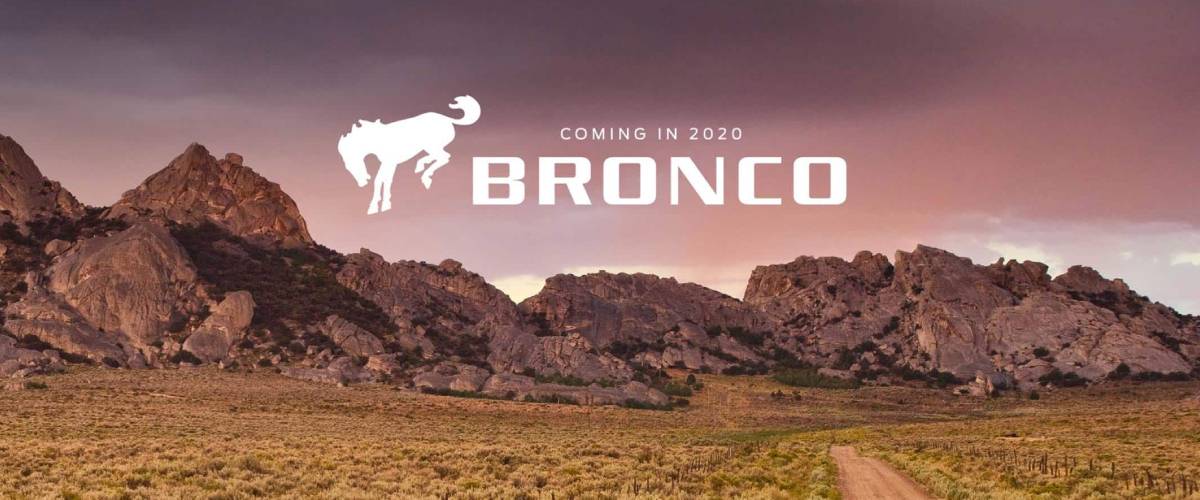 The Ford Bronco: Coming Soon to Middlekauff Ford!
Twin Falls, ID and Jerome, ID drivers on the hunt for a highly versatile, capable, rugged, and simply iconic SUV will find the all-new Ford Bronco to be just what they're looking for. The model has yet to be released to showroom floors across the nation, but we encourage you to check in on this page to keep up to date on this exciting model. We'll keep it updated and refreshed with all the latest information!
Highlighted Features on the All-New Ford Bronco
Completely redesigned after its considerable time spent off the market, most of our information is speculative. What we do know for certain however, is that true to form, the Ford SUV will boast the latest entertainment technology and interior niceties to ensure Burley, ID and Rupert, ID commutes are blissful and enjoyable. Furthermore, we can predict that the Ford Bronco will boast a powerful (possibly turbocharged) engine under its hood. That's what the model is all about right? In name alone you'd hope the SUV would pack an absolute stampede of horsepower underneath its hood!
Further speculation suggests that the Bronco might possibly feature a manual transmission akin to its stablemate off-roaders. This would prove to be extremely beneficial to Buhl, ID drivers looking to send off-road adventures on a whim!
Once again, in terms of appearance we can only wait to see what the manufacturer holds in store with the latest Bronco design. We're expecting a rugged and modern take on the brand's classic SUV with touches of modernity and the past intertwined.
We'd love for you to contact us to chat about the Ford Bronco further. So, please feel encouraged to drop us a line as soon as you can! Or, browse our new inventory to find the model of your dreams today!
Request More Information

---